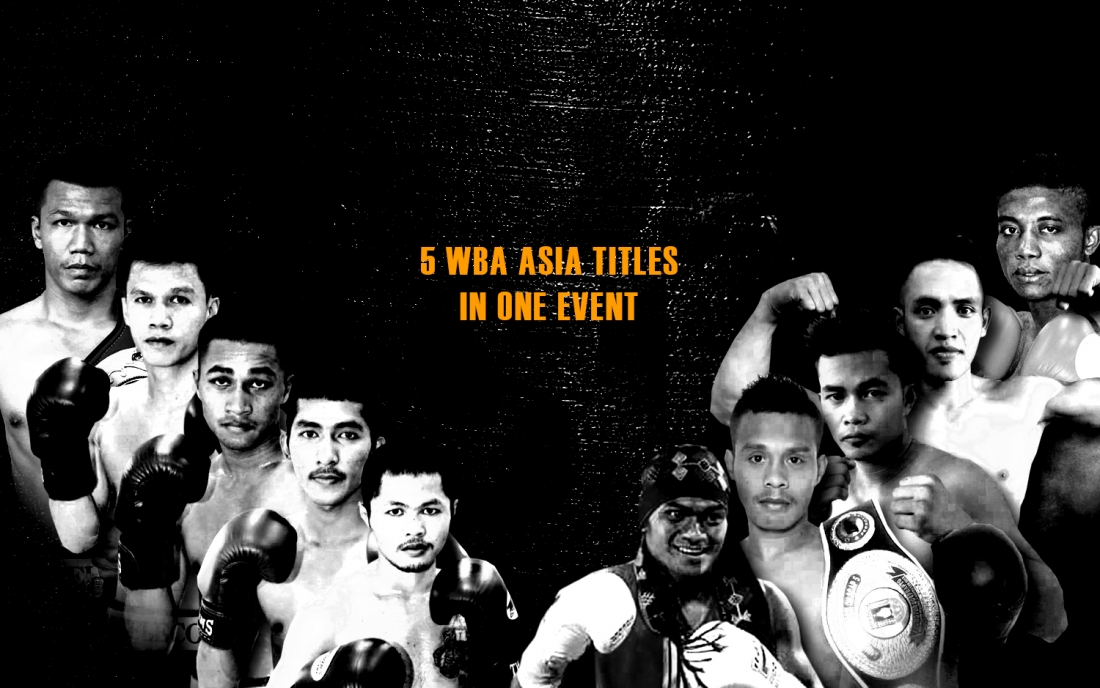 Upcoming January 26, 2020, Tantelcom Promotions host 5 WBA ASIA title match in a line.
WBA ASIA Minimumweight title - Sanhajate Kaewpoon vs. Silem Serang
WBA ASIA SOUTH Light Flyweight title - Pattawee Phansawat vs. Frengky Rohi
WBA ASIA SOUTH Super Flyweight title - Nattapong Jankaew vs. John Kenan Villaflor
WBA ASIA EAST Bantamweight title - Boonrueang Phayom vs. Adam Wijaya
WBA ASIA SOUTH Super Featherweight title - Campee Phayom vs. Ruben Manakane

This would be an incredible record for multiple WBA ASIA titles matches per single day in our history.
It is truly appreciated for the great effort of Mr.Tan Bangplee and Mr.Dumrongchai.