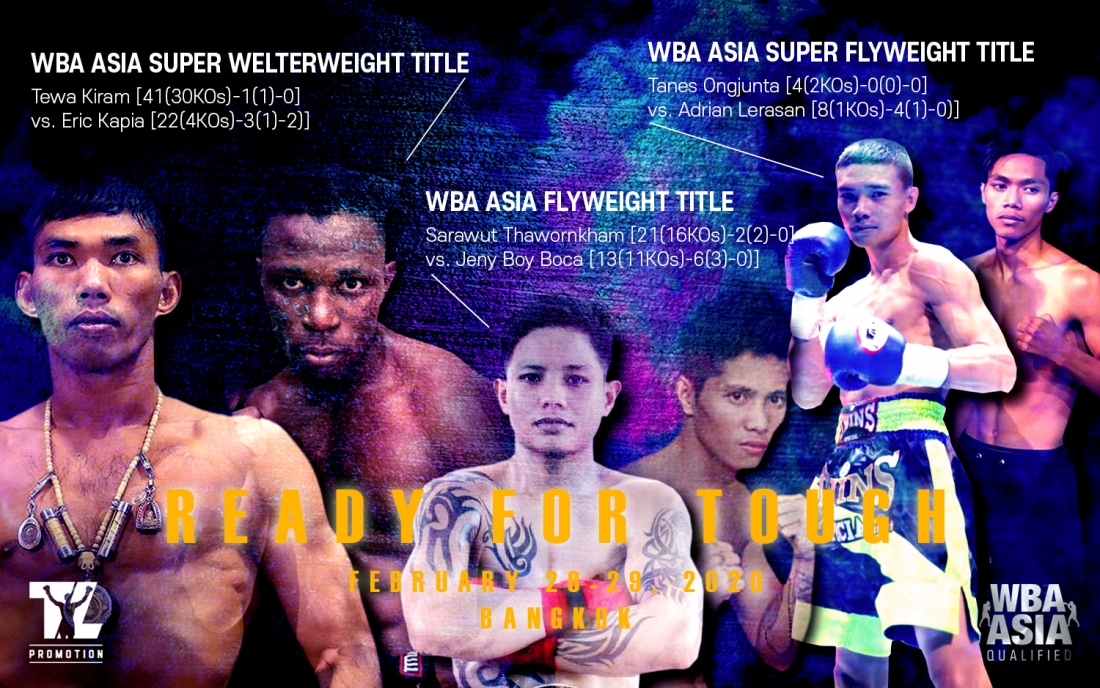 Upcoming Feb.28-29, 2020, another Thailand boxing match-up has been lined up. Bona fide WBA promoter Galaxy Boxing Promotions and TL Boxing Promotions will hold three competitive WBA ASIA titles.
Feb.28, Tewa Kiram (41(30KO)-1(1)-0) will defend WBA ASIA Super Welterweight title against Eric Kapia (22(4KO-3(1)-2). [by Galaxy Boxing Promotions]
Feb.29, Sarawut Thawornkham (21(16KO)-2(2)-0) will chal
lenge WBA ASIA Flyweight title against experienced Jeny Boy Boca (13(11KO)-6(3)-0). In the same day, the winner of the rising boxing show; 'The Fighter', Tanes Ongjunta (4(2)-0(0)-0) will challenge WBA ASIA Super Flyweight title against Adrian Lerasan (8(1)-4(1)-0). [by TL Boxing Promotions]
We firmly feel Thailand boxing is changing more and more. Be stronger, Thailand!