New rising or Experienced?
November 18, 2020 | Written by WBA ASIA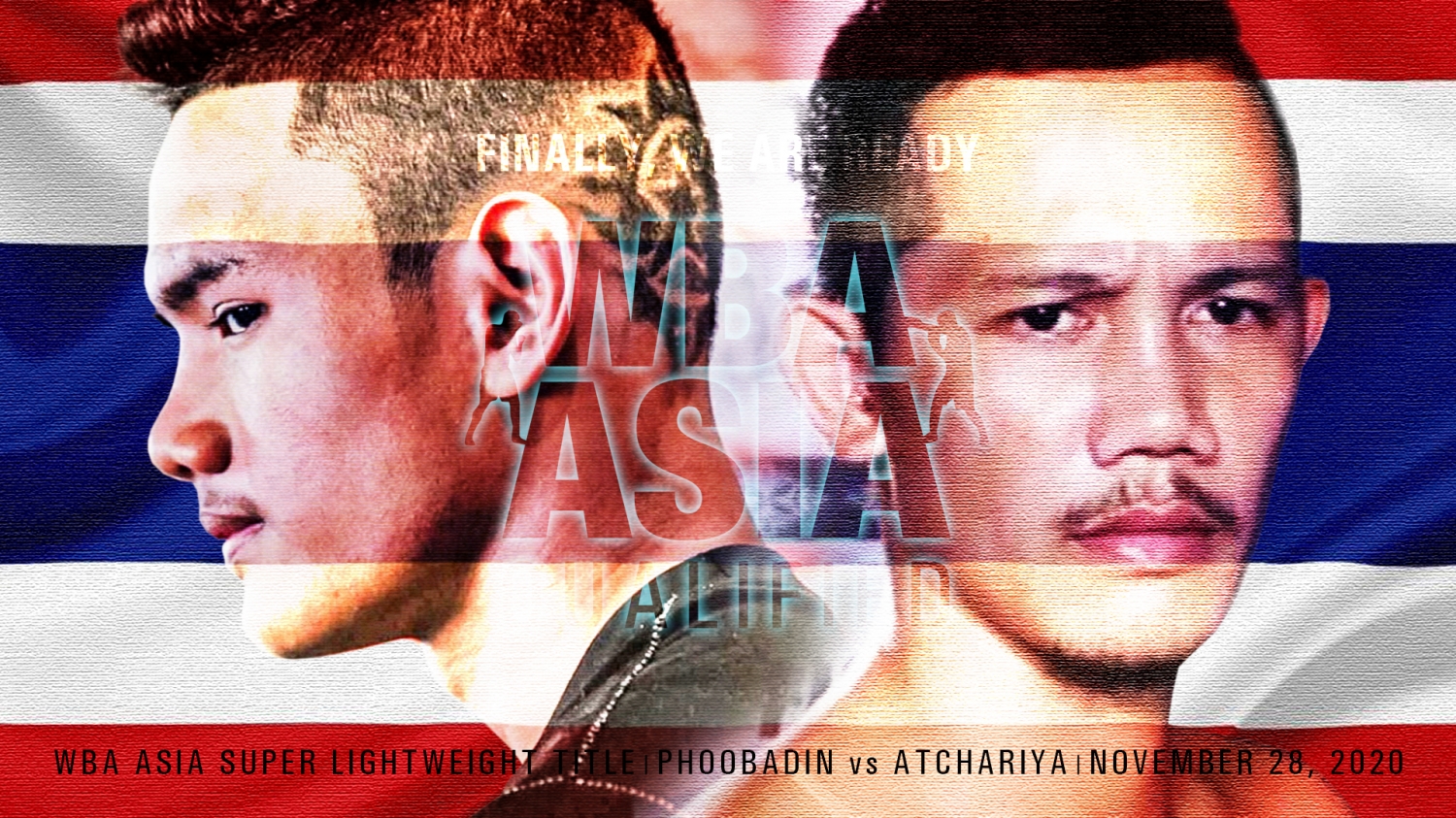 http://youtu.be/8-owdZy34TU
Another WBA ASIA Qualified title match will be held on November 28 in Bangkok, Thailand.
WBA ASIA Super Lightweight champion, Phoobadin Yoohanngoh, will have his 1st defense match with Atchariya Wirojanasunobol (WBA ASIA SOUTH Welterweight champion).
Phoobadin Yoohanngoh is the youngest in WBA ASIA champion, the winner of tournament "The Fighter" and former Muay Thai champion in Thailand. Phoobadin is a rising boxing star of Thailand for this year.
On the other hand, Atchariya Wirojanasunobol who was a former regional champion was released by "Not guilty" jurisdiction by Thai government from 14 months jail time. It was a big new in Thailand because the innocent boxer was in jail for a long time. After his release, he came back to the ring right away, and challenged WBA ASIA SOUTH Welterweight title on September 26. He showed his good status of boxing towards fans and relates. For this time, Atchariya will challenge his original weight class, Super Lightweight title. WBA ASIA expects the fight would be very competitive as another page of WBA ASIA Qualified plan. We cheer both of boxers!
The fight would be promoted by TL Boxing Promotions.