WBA ASIA Super Featherweight becomes busy division
January 03, 2022 | Written by WBA ASIA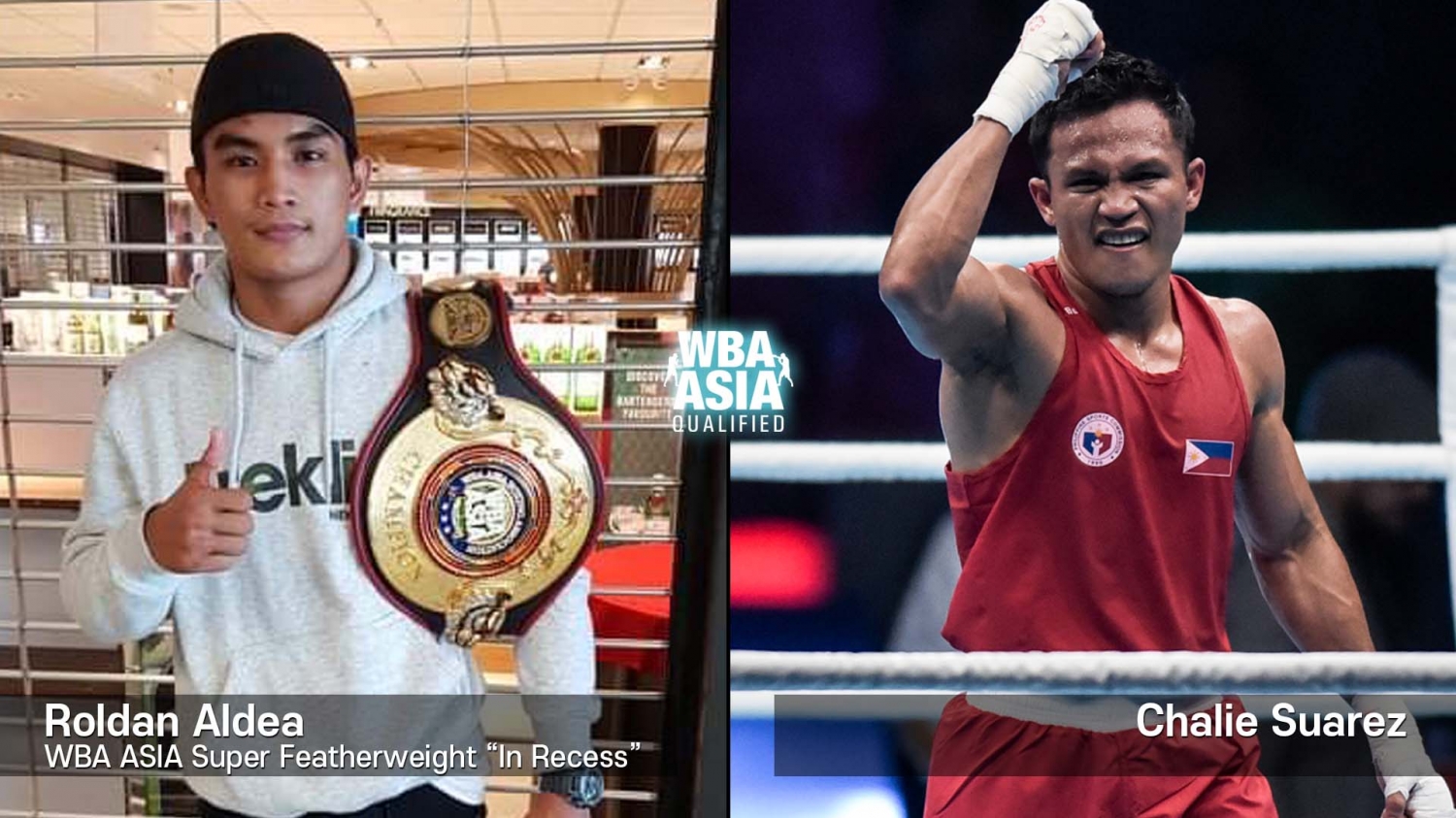 Roldan Aldea acquired WBA ASIA Super Featherweight title in Papua New Guinea on April 25, 2021. In considering pandemic situation, WBA ASIA has maintained his champion status despite of over due date with long-term inactivities.
Roldan was supposed to defend his title against Amateur veteran Chalie Suarez on March 5, 2022. However, Roldan got an injury that he could not go ahead for this fight. Through this, WBA ASIA decided to reactivate this division as follow;
Due to Roldan's injury & long-term inactivities, Roldan Aldea will be classified as "In Recess" status. And, Chalie Suarez team will hold the WBA ASIA Super Featherweight title match against another opponent on March 5 as scheduled. The winner of this fight would try to make a defense match against Roldan Aldea if Roldan recovers from his injury.
In this Super Featherweight division, WBA ASIA EAST champion is another Amateur veteran, Mongolian prospect Tsendbaatar Erdenebat. And, WBA ASIA SOUTH title will be held in Dubai on upcoming February by Highland Promotions.
Super Featherweight division might be the most busy division for WBA ASIA in the early of this year, 2022.