WBA ASIA reactive in Indonesia!!
May 14, 2022 | Written by WBA ASIA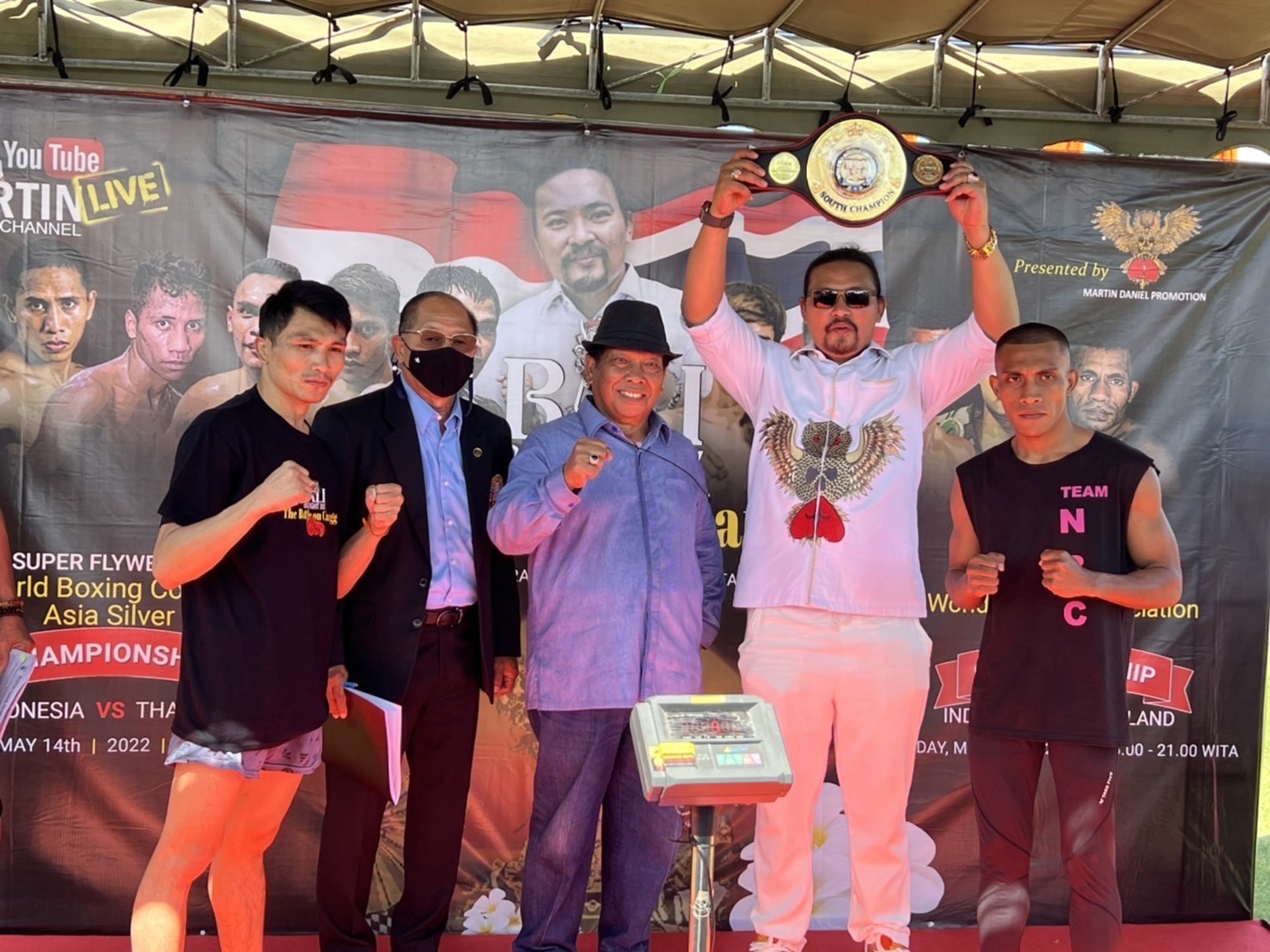 WBA ASIA SOUTH Featherweight title will be held on May 14 in beautiful island, Bali, Indonesia! The weigh-in was successful for contenders Jufri Kakauhe and Chaiwat Buatkrathok. Featherweight becomes more competitive for WBA ASIA! This event is promoted by Martin Daniel Promotions.