UAE based, Cameroonian, Rolly Lambert Fogoum acquired WBA ASIA Cruiserweight title by KO
August 04, 2022 | Written by WBA ASIA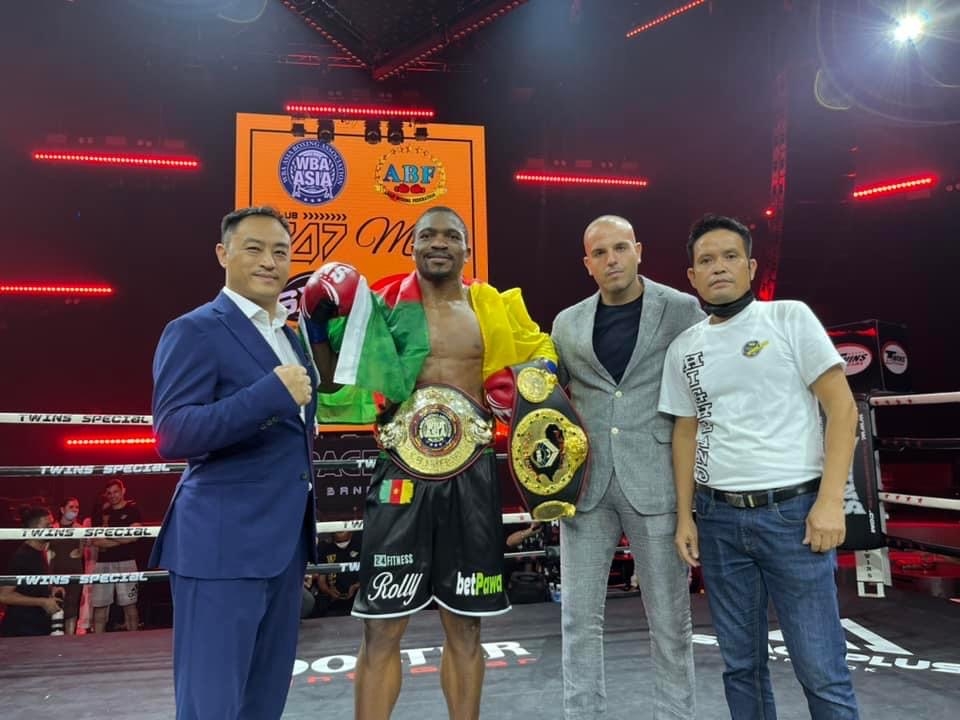 UAE based, Cameroonian, Rolly Lambert Fogoum acquired WBA ASIA Cruiserweight title by KO 5R over Nattapon Plangpimai at Spaceplus Bangkok on Aug.3, 2022.
Well organized this boxing show was promoted by Brico Santig (Highland Boxing Promotions). The very active promoter, Brico Santig, will have more promotion for his WBA ASIA Cruiserweight champion in Dubai.
The event was held in visualized place at Spaceplus Bangkok.