Two Phil greats will crash for WBA ASIA SOUTH title!
October 06, 2022 | Written by WBA ASIA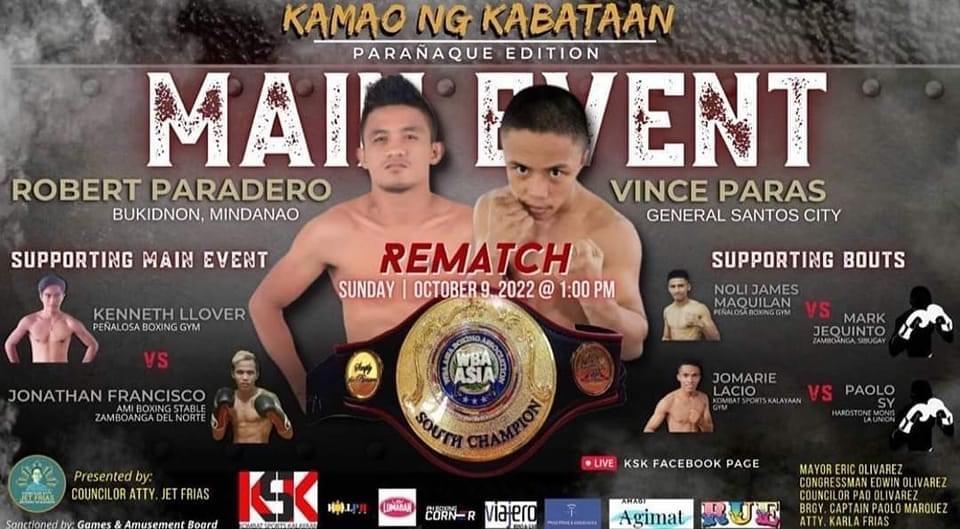 Vince Paras (17(15KO)-2(0)-1) and Robert Paradero (18(12KO)-2(1)-1) will fight again since they had Split Draw on April 26 fight. The fight will be in Manila by KSK Promotions. The WBA ASIA regular champion for this Flyweight division is Thai prospect Tanes Ongjunta (WBA#7). The winner of this fight challenge regular title against Tanes?