The 1st round TKO victory from Ulsan!
November 14, 2022 | Written by WBA ASIA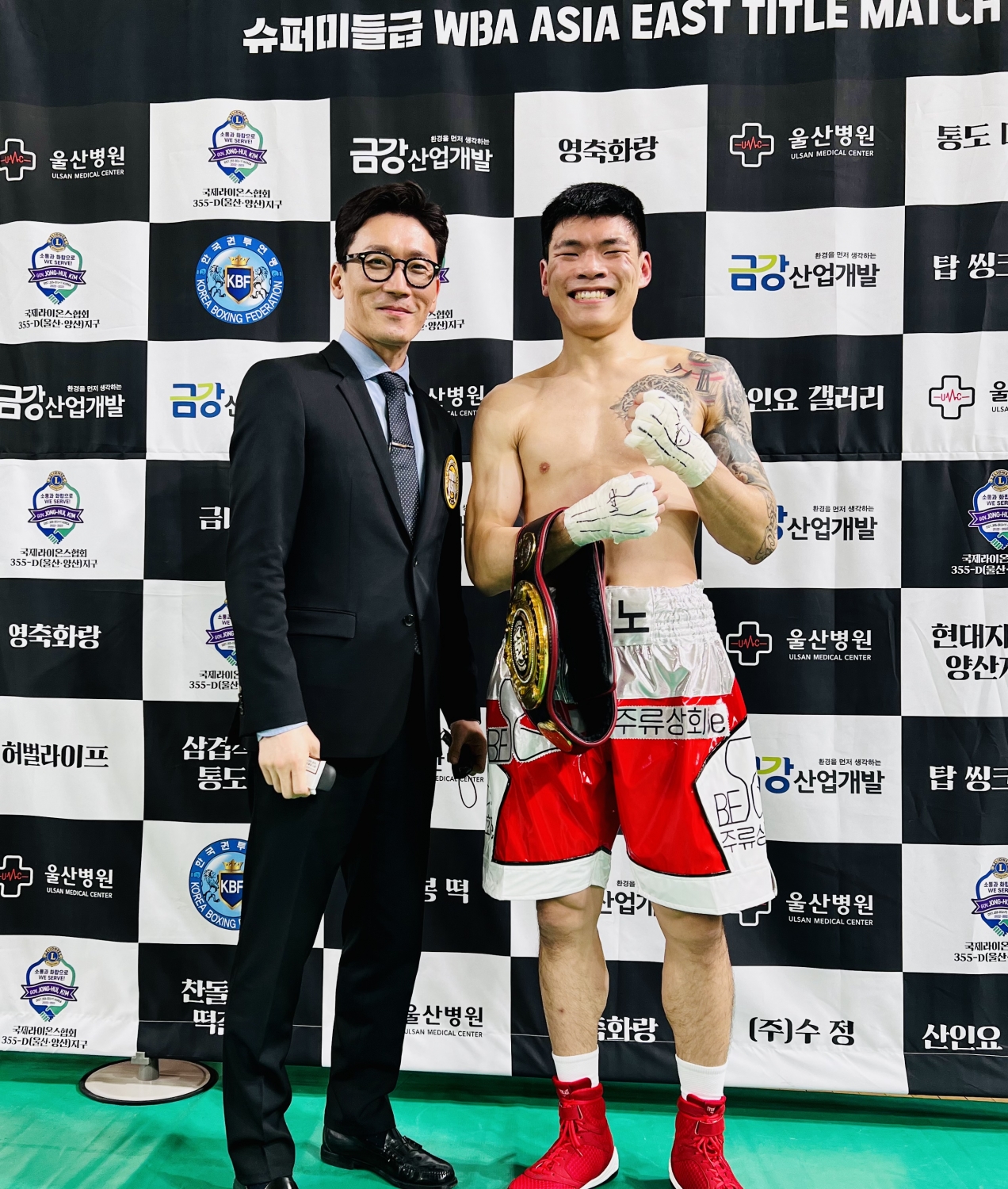 Deok-No Yun (6(4KOs)-1(0)-1) surprised unbeaten Sung-Jae Jo (12(8KOs)-0(0)-0) by TKO. Fast finisher knock Jo down twice and referee stopped the fight at the 1st round. Great stoppage. Deok-No Yun became WBA ASIA EAST Super Middleweight champion!