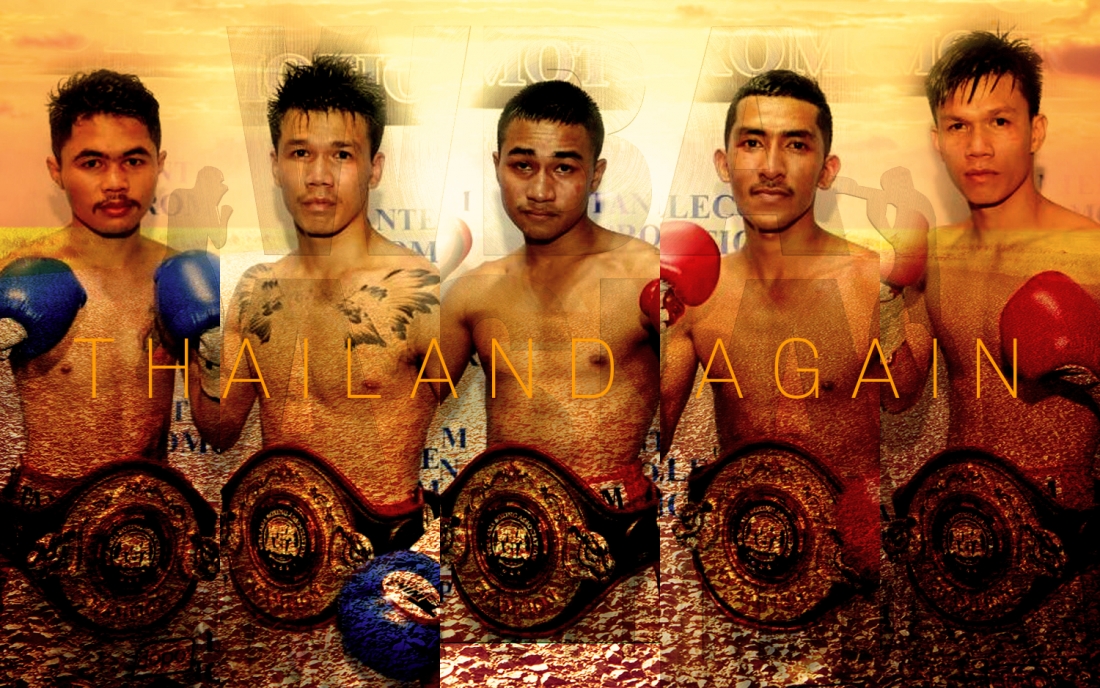 Historically, Thailand was a strong boxing country which has one of the greatest WBA world champions, Kaosai Galaxy.
Last few years, its boxing activities had been downturned. For another leap for Thailand boxing, WBA ASIA will support Thailand boxing to be prosperous again with our great promoters.
January 26, we had historic boxing event by Tantelecom Promotion 5 consecutive WBA ASIA title matches were addressed in a day. We firmly believe this would meet our future plan, "WBA ASIA QUALIFIED".
- WBA ASIA Minimumweight champion, Sanhajate Kaewpoon
- WBA ASIA SOUTH Super Featherweight champion, Campee Phayom
- WBA ASIA SOUTH Super Flyweight champion, Nattapong Jankaew
- WBA ASIA SOUTH Light Flyweight champion, Pattawee Phansawat
- WBA ASIA EAST Bantamweight champion, Boonrueang Phayom
We would bring other important actives in Thailand upcoming February.