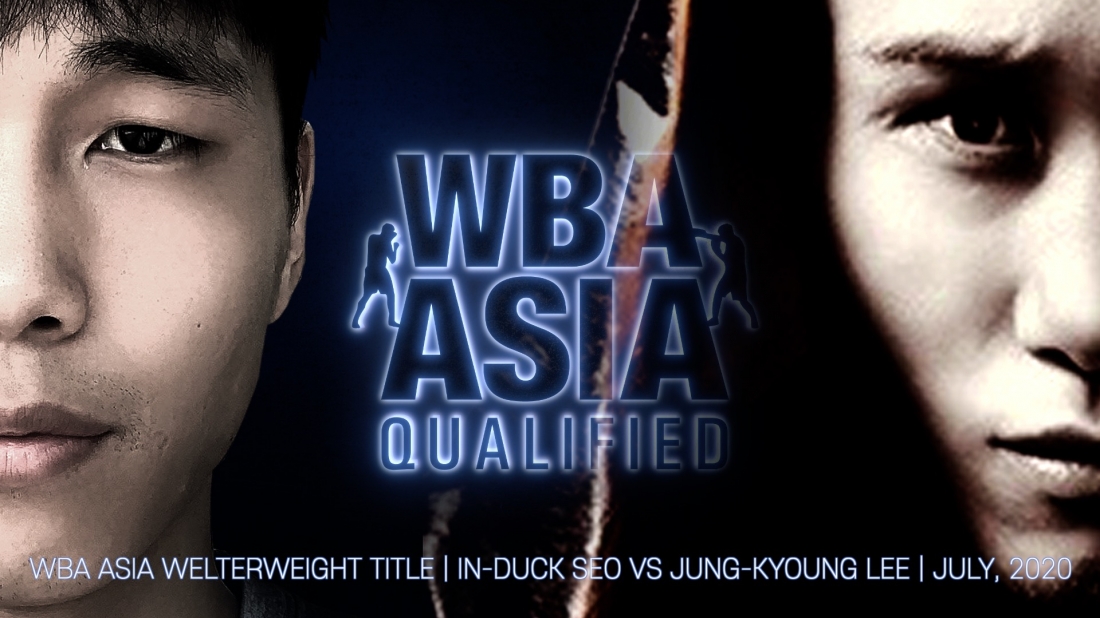 http://www.youtube.com/watch?v=ngwp4Xm_J5w
Finally, WBA ASIA resumes our activities since Covid-19 pandemic emerged.
Due to Covid-19, international match making is not freely possible. Only possible way is that two opponents have to be from same country.
In-Duck Seo (12(7KOs)-3(0)-2) and Jung-Kyoung Lee (8(4KOs)-3(1)-1) have agreed their fight for WBA ASIA Welterweight title on July 4, 2020.

In 2019, Seo showed very impressive victory over very prospect Australian boxer, Tysinn Best (10(3KOs)-0-0), in Australia by 1st round KO. Many boxing relates were surprised about Seo's victory and keep watching his activities. Seo challenged WBA ASIA Welterweight title against Khusniddin Pulatov in Korea but he lost by Technical Decision due to accidental head butt. This is his second chance for WBA ASIA title.

Lee has interesting combative sports career who was top ranked MMA fighter in Korea. He turned his career to boxing from 2017. Lee have showed powerful boxing style and impressive record so far. He acquired OPBF title in 2019 by KO. This time, he challenged WBA ASIA title for his international boxing career.

Most of all, the important factor is that the fight is their re-match.
Seo and Lee fought on Dec.3, 2017, but it was stopped due to accidental head-butt in 4th round. The result was Draw. Since then, both managers tried to make a rematch several times but it could not be realized so far. Dramatically, their fight has been agreed with entitled WBA ASIA Welterweight.

Whoever wins, we expect great fight against Covid-19!!

Gogo WBA ASIA!