July 11, the return of WBA ASIA in Bangkok
June 15, 2020 | Written by WBA ASIA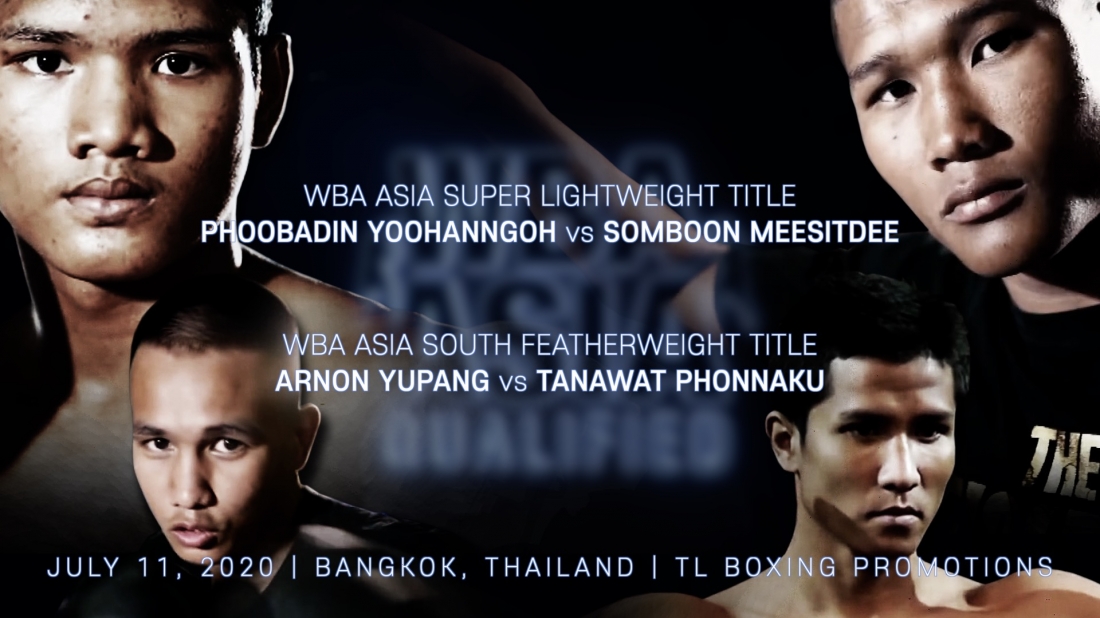 http://www.youtube.com/watch?v=S2RhpwMMmYk
Another resume of WBA ASIA from Bangkok. TL Boxing Promotions, Terry Laosuwanwat, resumes boxing activities along with WBA ASIA double header.
TL Boxing Promotions designed "The Fighter" program in the last year to become popular boxing show. WBA ASIA give each winner to challenge our titles to promote their boxing career.
Phoobadin Yoohanngoh, who is the winner of 147lbs, will challenge WBA ASIA Super Lightweight title which is his right division. His challenger, Somboon Meesitdee, is one of impressive boxers from "The Fighter" program.
Arnon Yupang, the winner of 130lbs, will challenge WBA ASIA SOUTH Featherweight title against experienced Tanawat Phonnaku.
We expect two fights would be competitive, and TL Promotions will be carefully organizing the event along with WBA Covid protocol and government guidelines for safe event.
Good luck!