WBA ASIA Featherweight becomes competitive division!
May 01, 2022 | Written by WBA ASIA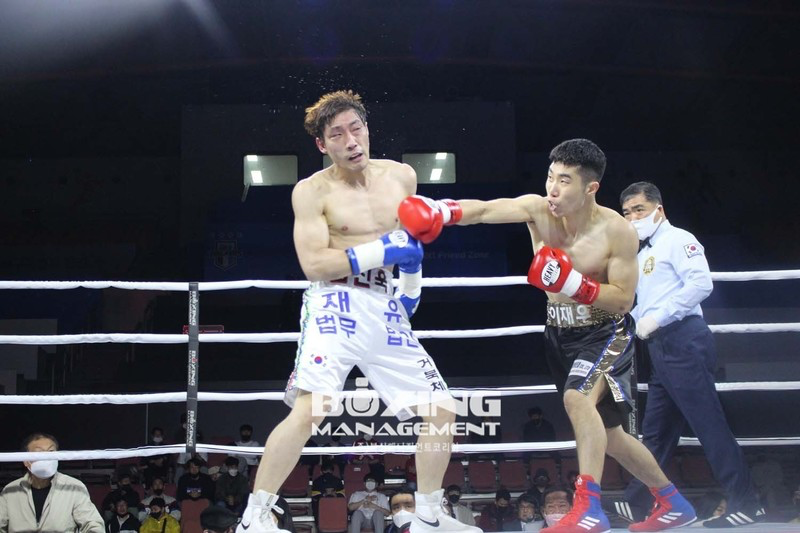 Jae-Woo Lee (8(7KOs)-3(0)-0, Kor) acquired WBA ASIA EAST Featherweight title over Jin-Wook Lee (10(3KOs)-7(3)-5, Kor) on April 30 by TKO 5R. Lee showed overwhelmed techniques with powerful punches and led to throw towel from Lim's corner.
In this division, we have scheduled fights for the regular title. Lee becomes one of competitors for it. We believe this division would be very competitive, and we could have great one as regular champion.