Historic moment, WBA ASIA belts showed in Pakistan!
June 11, 2022 | Written by WBA ASIA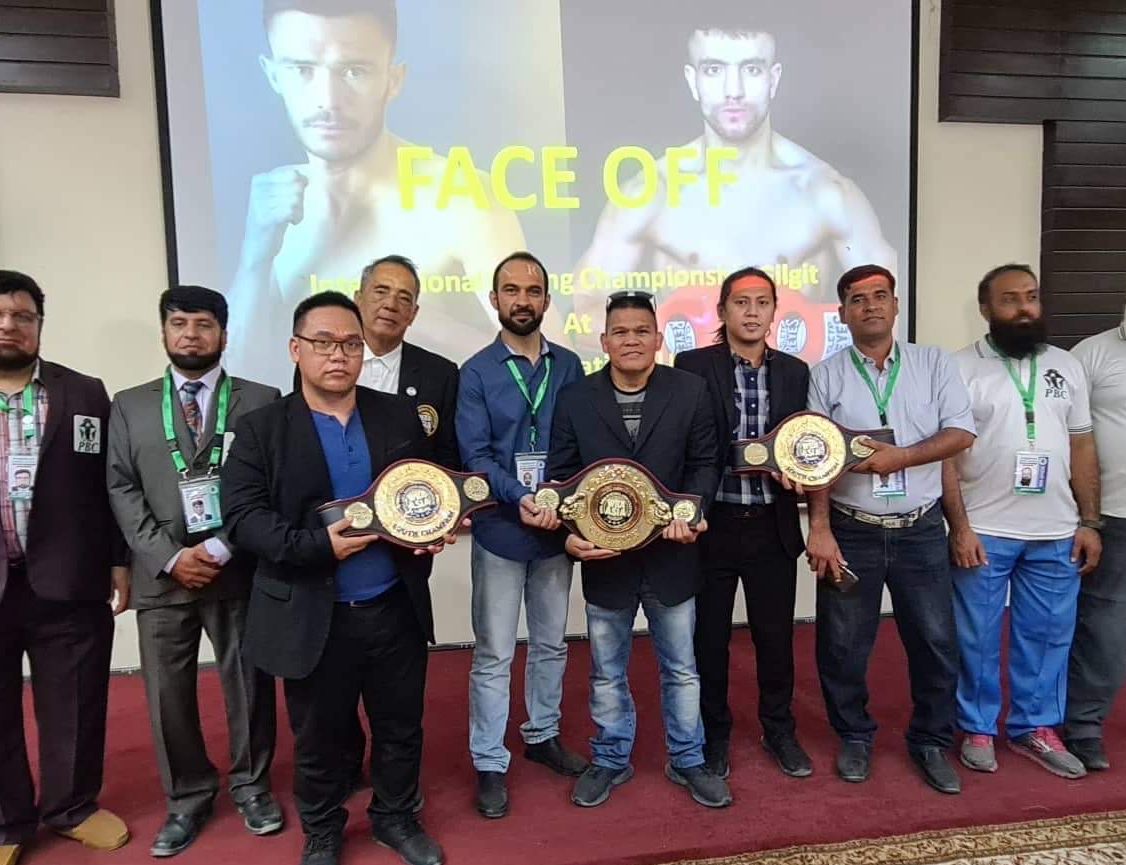 WBA ASIA makes another historic scene in Pakistan. Finally, WBA ASIA belts were revealed at weigh-in ceremony with full of people for WBA ASIA triple header in Gilit city, Pakistan. This event would be the biggest boxing show in Pakistan boxing history.
WBA ASIA Welterweight title - Usman Wazeer: 146.8lbs vs. Phatiphan Krungklang: 146.8lbs
WBA ASIA SOUTH Bantamweight title - Arthur Villanueva: 117.9lbs vs. Jakpan Sangtong: 117.9lbs
WBA ASIA SOUTH Super Flyweight title - Syed Muhammad Asif: 114.2lbs vs. Rexi Akbar: 109.2lbs
Hope to be a successful event!
Promoted by UW Promotions and MP Promotions