WBA ASIA Super Middleweight becomes busy!
July 03, 2022 | Written by WBA ASIA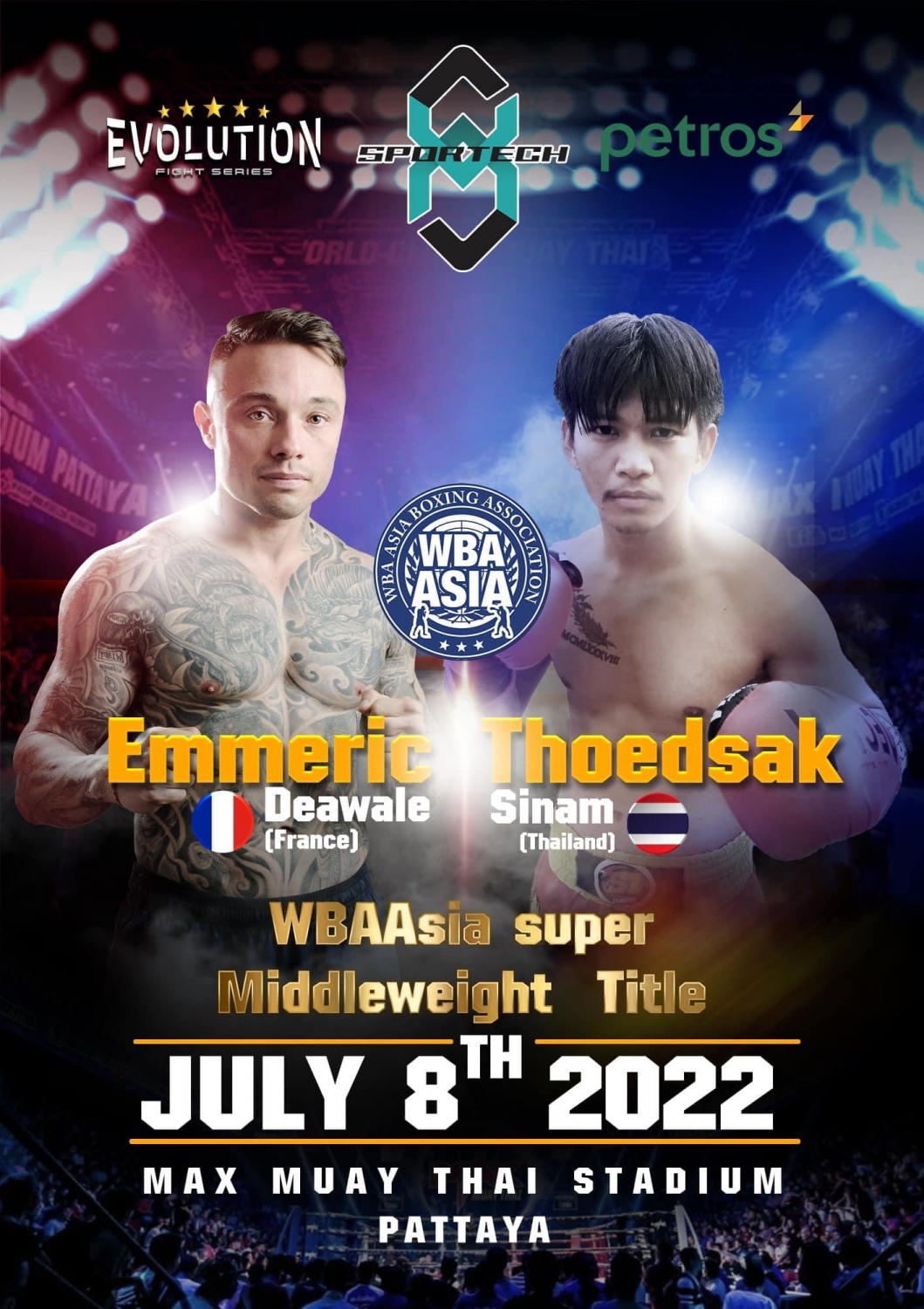 With the almost end of pandemic, another busy division, Super Middleweight, will be boomed.
Emmeric Dewaele, France/Thailand 5(5KO)-0(0)-0, and Thoedsak Sinam, Thailand 15(12KO)-8(3)-0, will fight for WBA ASIA Super Middleweight title on July 8 in Pattaya.
The winner of this fight shall fight with Dinh-Hoang Truong on October in HoChiMinh city, Vietnam.
Dinh-Hoang Truong, the most famous boxer in Vietnam, has been classified as 'In Recess' status due to pandemic situation.