| | |
| --- | --- |
| (Page 1/ 8) | 106 articles | |
WBA Assembly ratified Gilberto Jesús Mendoza as President
May 29, 2020
Written by WBA ASIA
The WBA announces security protocol for the prompt return of boxing
May 22, 2020
Written by WBA
The WBA Academy will hold a medical seminar this Saturday
May 15, 2020
Written by WBA
The WBA is working for a safe sport in times of pandemic
May 12, 2020
Written by WBA
WBA Directorate discusses having boxing activity behind closed doors
April 21, 2020
Written by WBA
Open WBA ASIA Youtube channel for #stayhome against Covid-19
April 07, 2020
Written by WBA ASIA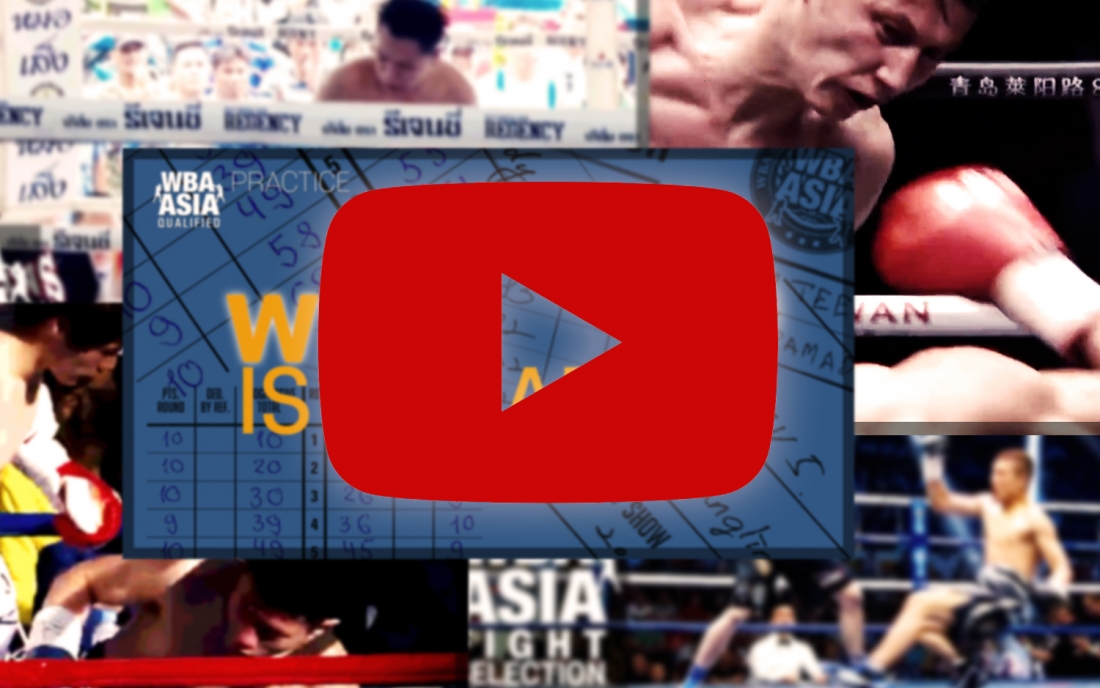 WBA ASIA Channel:
http://www.youtube.com/channel/UCzCA...

For this hard time against Covid-19, we believe every our family member do their best to survive. We truly hope this tragic period should be done soonest.
We just opened WBA ASIA Youtube channel as the above for cheering our great fighters.
Hope it could be pleasure time during staying home.
Hard time will be over soon!!
WBA ASIA Super Featherweight Division
March 06, 2020
Written by WBA ASIA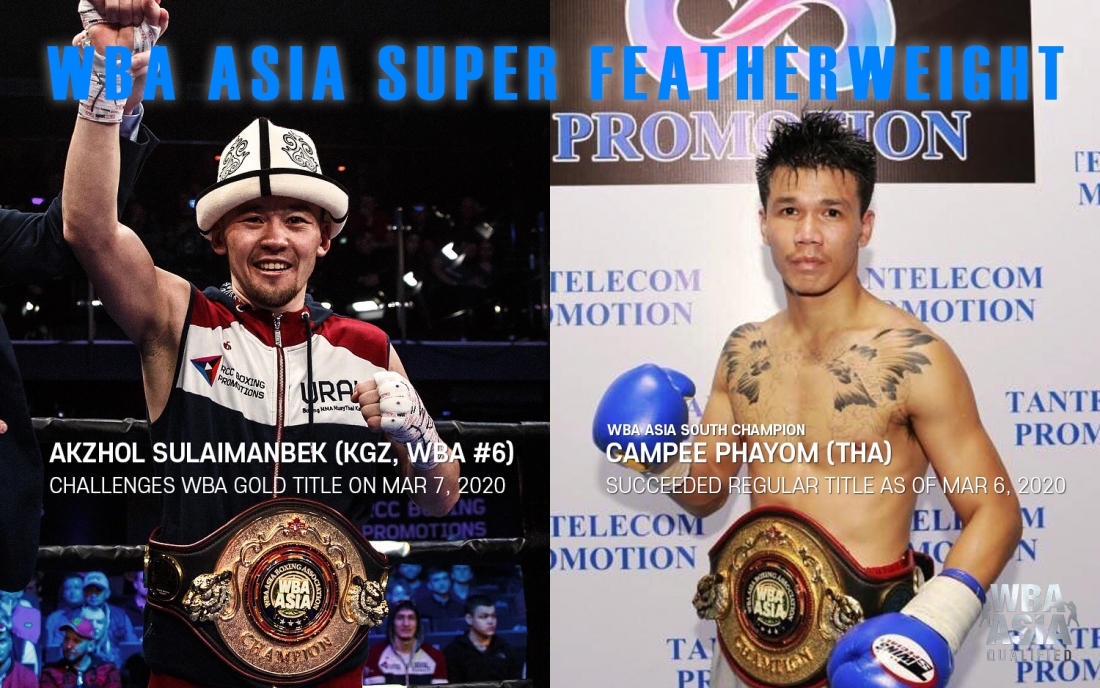 WBA ASIA Champion Akzhol Sulaimanbek Uulu (KGZ, WBA #6) had defended WBA ASIA title 4 times since Apr.22, 2018. Akzhol will challenge WBA GOLD title on March 7, 2020 in Yekaterinburg. Due to his challenge, Akzhol returned his WBA ASIA belt. Through our sub-title system, WBA ASIA SOUTH Champion Campee Phayom (THA) succeeded regular title as of March 6, 2020.
We wish Akzhol's success for WBA GOLD title challenge!
Lerasan and Boca score double WBA ASIA knockout wins in Thailand
March 02, 2020
Written by WBA ASIA
Thawornkham vs Boca, Ongjunta vs Lerasan for WBA ASIA
March 01, 2020
Written by fightnewsasia, Photo by Carlos Costa
Niyomtrong-Tanaka officials appointed
February 27, 2020
Written by WBA
Time to get tough for Thailand
February 04, 2020
Written by WBA ASIA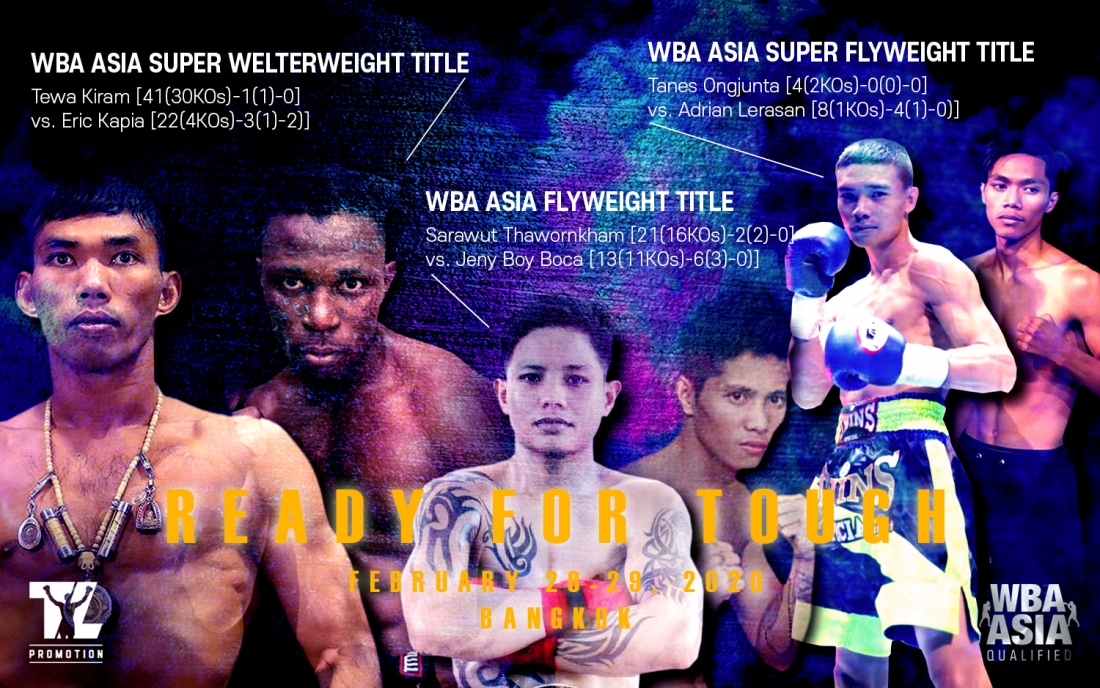 Upcoming Feb.28-29, 2020, another Thailand boxing match-up has been lined up. Bona fide WBA promoter Galaxy Boxing Promotions and TL Boxing Promotions will hold three competitive WBA ASIA titles.
Feb.28, Tewa Kiram (41(30KO)-1(1)-0) will defend WBA ASIA Super Welterweight title against Eric Kapia (22(4KO-3(1)-2). [by Galaxy Boxing Promotions]
Feb.29, Sarawut Thawornkham (21(16KO)-2(2)-0) will chal
lenge WBA ASIA Flyweight title against experienced Jeny Boy Boca (13(11KO)-6(3)-0). In the same day, the winner of the rising boxing show; 'The Fighter', Tanes Ongjunta (4(2)-0(0)-0) will challenge WBA ASIA Super Flyweight title against Adrian Lerasan (8(1)-4(1)-0). [by TL Boxing Promotions]
We firmly feel Thailand boxing is changing more and more. Be stronger, Thailand!
Fix rare flags in professional boxing!
January 28, 2020
Written by WBA ASIA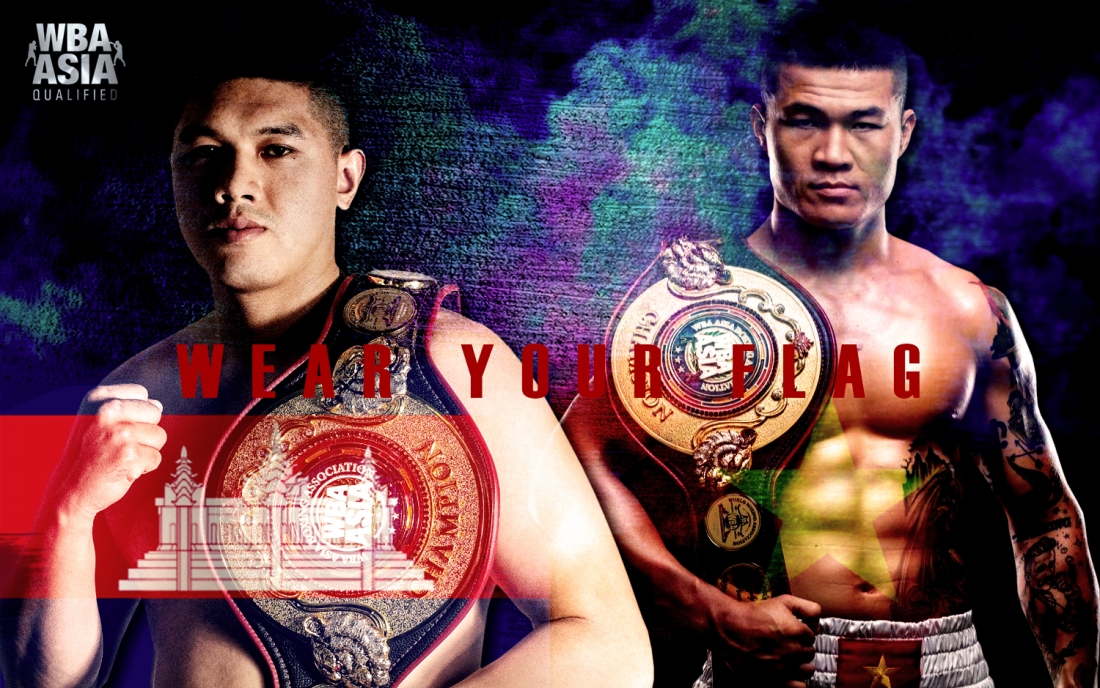 In 2017, we planned to develop 3 new boxing markets. Successfully, we produced champions from those three countries, Dinh-Hoang Truong from Vietnam, Eric Pen from Cambodia and Muhamad Farkhan from Malaysia. Muhamad Farkhan defended WBA ASIA Cruiserweight title on Dec.29, 2019. And, Eric Pen and Dinh-Hoang Truong will defend WBA ASIA Heavyweight title and WBA ASIA Super Middleweight title respectively in Caloocan city, Philippines.
Eric Pen is the first ever international regional champion from Cambodia. Also, Dinh-Hoang Truong is the most famous amateur boxing star in Vietnam. We expect they could lead professional boxing in their countries for the betterment.
#wbaasia #wbaasiaboxing #wbaasiachampion #teamwbaasia #wba아시아 #wba亚洲 #wbaアジア #wbaАзия #wbaเอเชีย #wbaChâuÁ #wbaАзияда #wbaOsiyo #teamwbaasia #cambodia #vietnam #malaysia
Memorable WBA ASIA event in Bangkok
January 22, 2020
Written by WBA ASIA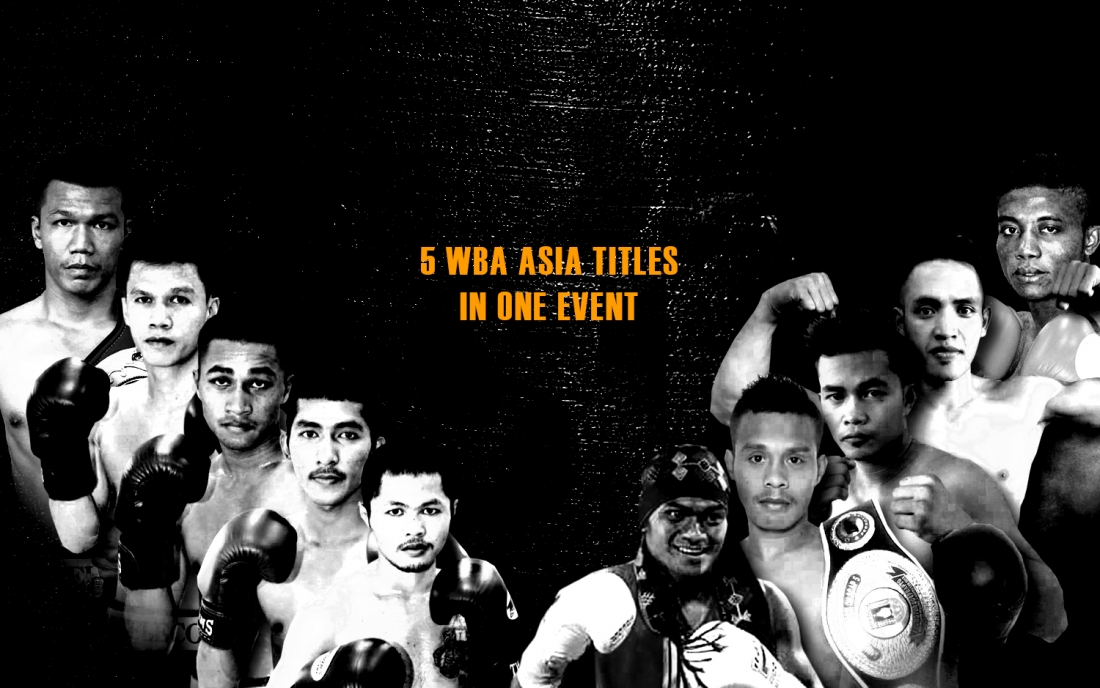 Upcoming January 26, 2020, Tantelcom Promotions host 5 WBA ASIA title match in a line.
WBA ASIA Minimumweight title - Sanhajate Kaewpoon vs. Silem Serang
WBA ASIA SOUTH Light Flyweight title - Pattawee Phansawat vs. Frengky Rohi
WBA ASIA SOUTH Super Flyweight title - Nattapong Jankaew vs. John Kenan Villaflor
WBA ASIA EAST Bantamweight title - Boonrueang Phayom vs. Adam Wijaya
WBA ASIA SOUTH Super Featherweight title - Campee Phayom vs. Ruben Manakane

This would be an incredible record for multiple WBA ASIA titles matches per single day in our history.
It is truly appreciated for the great effort of Mr.Tan Bangplee and Mr.Dumrongchai.
WBA ASIA divisions movements
January 13, 2020
Written by WBA ASIA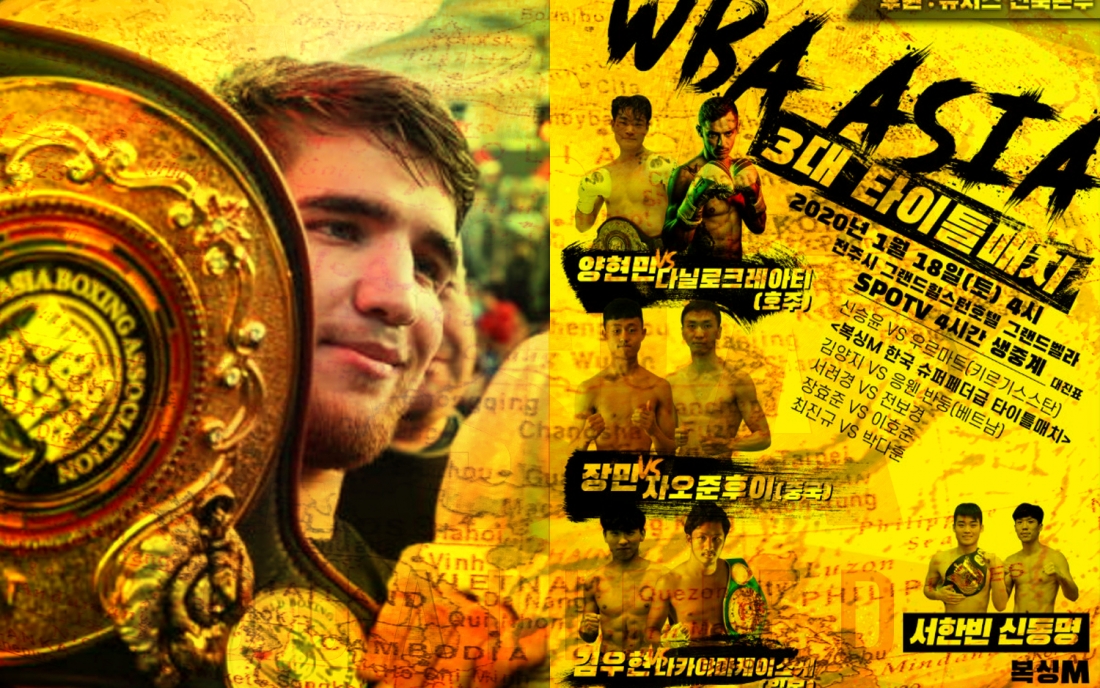 -WBA ASIA Middleweight: Regular title has been vacated because Magomed Madiev (Rus, WBA#3) is pursuing world title fight. Our EAST Champion, Hyun-Min Yang, will challenge regular title on Jan.18 in Korea.
On January 18, 2020, Triple header of WBA ASIA title matches will be held in Jeon-Ju city, Korea.
* WBA ASIA Middleweight title: Hyun-Min Yang (Kor) vs. Danilo Creati (Aus)
* WBA ASIA EAST Super Bantamweight title:Min Jang (Kor) vs. Junhui Zhao (Chn)
* WBA ASIA EAST Super Flyweight title: Woo-Hyun Kim (Kor) vs. Keisuke Nakayama (Jpn)
-WBA ASIA EAST Heavyweight, Apti Davtaev, and WBA ASIA EAST Lightweight, Ravshanbek Umurzakov, titles have been vacated due to long period of no defense title.
Hope they could be back again soon.
WBA ASIA kick off 2020
January 04, 2020
Written by WBA ASIA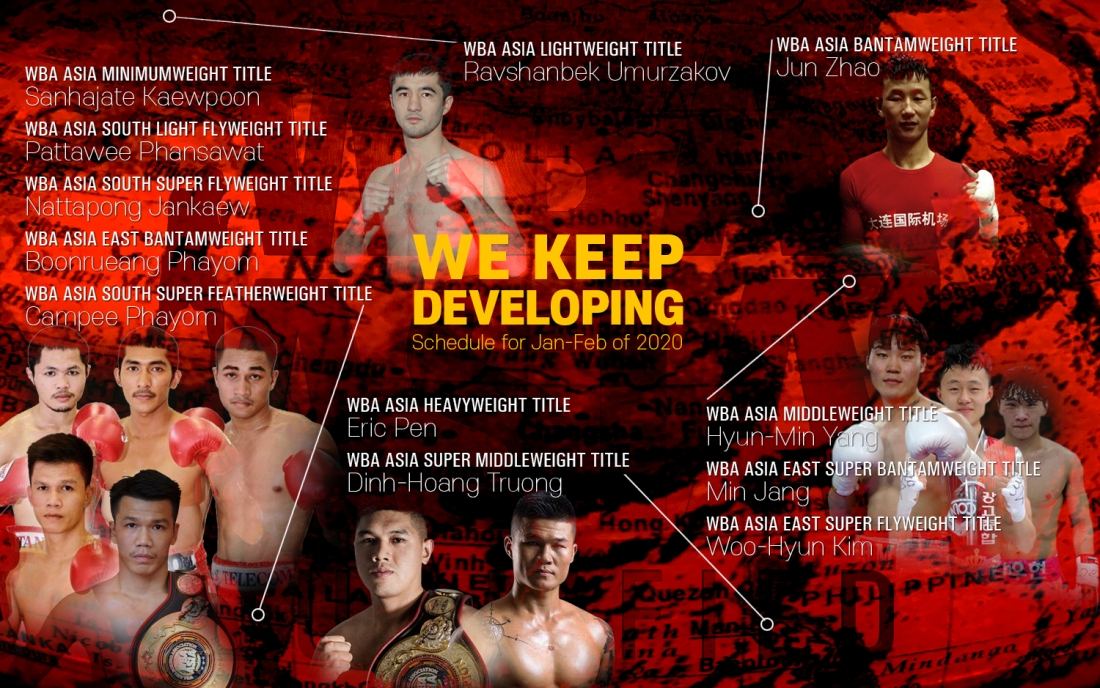 The year of 2020 will be a milestone of WBA ASIA. From Jan. to Feb, we have consecutive WBA ASIA titles would be held with the start in DiaoBingShan, Yekaterinburg, JeonJu city, Bangkok and Manila. 12 title bouts have been scheduled including 5 sub-titles. More benefit for boxers, more benefit for boxing fans.